Parents' Association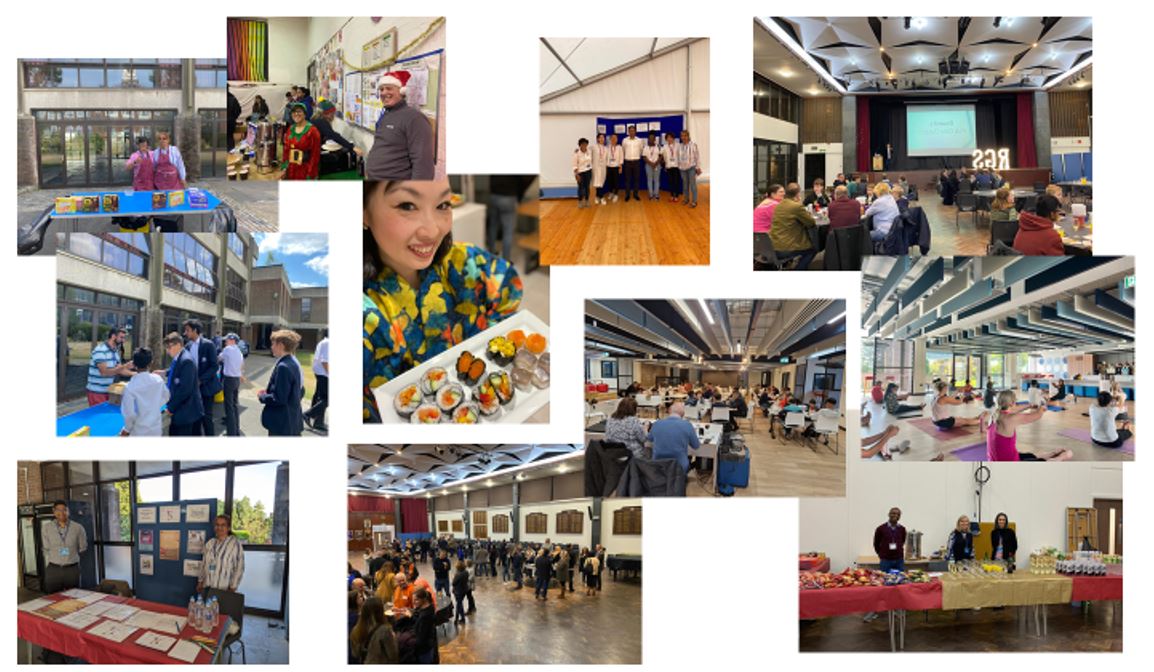 Dear RGS New Parents,
On behalf of the Royal Grammar School, High Wycombe, and in my capacity as the Chair of the RGSPA Committee, I would like to extend a warm welcome to all our new students and their families. I hope that you have had a fabulous summer recharging your energy for the exciting school year ahead. All of us at the PA are looking forward to reconnecting with returning families, and students and getting to know all newcomers. We welcome your energy, ideas, talents and contributions.
I would like to take this opportunity to introduce myself to you. I'm the mother of Nirmit in Year 12 and Vidhit in Year 9 and have served as both a Committee member (since 2018) and the Chair (since 2021) of the PA. I am excited to be returning as the Chair for 2023 – 2024.
Being active in the school has given me the opportunity to develop special connections with many of our school's amazing teachers, administrators, students, and other parents. I love the warmth, creativity, and commitment to individuality that the Royal Grammar School, High Wycombe, fosters and I feel honoured to be able to partner with the School in creating the best possible educational environment for our children. I believe that my family's experience has been enriched by my involvement in the PA; I have become more integrated into the RGSHW community as a result. The core focus of the PA is to organise fun events to bring the RGS families and community together and do some fundraising on the back of it.
I know that many parents are busy with the demands of everyday life, but I also know that even a small contribution of your time and energy can significantly contribute to the PA's efforts to foster a vibrant and nurturing educational environment, to support the teachers and staff, and to sponsor and support enriching activities for our children. The PA's involvement in fundraising activities helps generate money for specific school requests, extracurricular activities and special events. There are so many ways that parents can contribute and, in doing so, become advocates for our children. At the first meeting (Wed 13 September) we will have information about opportunities to volunteer. I hope to see you there.
One of our latest achievements has been capital fundraising for our amazing Sixth Form Centre and we will continue to work alongside the School and support them in the Phase 2 development. With this in mind we are once again embarking upon fundraising for Phase 2 of our Sixth Form Centre and other important development projects that can benefit our boys. The PA hopes to support the School, the boys and the families as much as possible.
I look forward to another action-packed school year. Kindly save the dates for the Year 7 Welcome Evening to be held on Wednesday 20th September and the Year 7-8 Disco to be held on Saturday 4th November 2023. Your input and involvement are always appreciated.
Sonia Chadha-Nihal (Chair)
On behalf of the RGSHW PA Committee
M: 07824510273 E: rgspa@hotmail.co.uk
Lewis Davies (Vice-Chair)
M: 07826 866112 E: rgspa@hotmail.co.uk
We are looking to fill the Treasurer position E: rgspa@hotmail.co.uk
Shaista Sayed(Secretary)
M: 07766885329 E: rgspa@hotmail.co.uk
Please feel free to contact us with any questions, ideas or observations. I am looking forward to meeting you in September!
Kindest regards
Sonia Chadha-Nihal
RGSHW PA Chair