Our VCs
….. some have made the greatest sacrifice of all. They felt that their country called them, and they did not hesitate to answer the call. And while we deeply mourn their loss, the School will always keep their memory green, and when happier times come back again, the example of their self-sacrifice will still remain for all the succeeding generations who will receive their education within these walls.
Mr G.W Arnison
RGS Headmaster, 1915
Our VCs
Our boarding house, 'Fraser Youens', is named after two very remarkable old boys (OWs), Frederick Youens and Ian Edward Fraser, who fought in the First and Second World Wars respectively. They continue to be an inspiration to us all, and a source of pride that we - through RGS - are so closely associated with them. Both were awarded the Victoria Cross, which is the highest and most prestigious award 'for gallantry in the face of the enemy' that a serviceman in the British and Commonwealth forces can aspire to attain.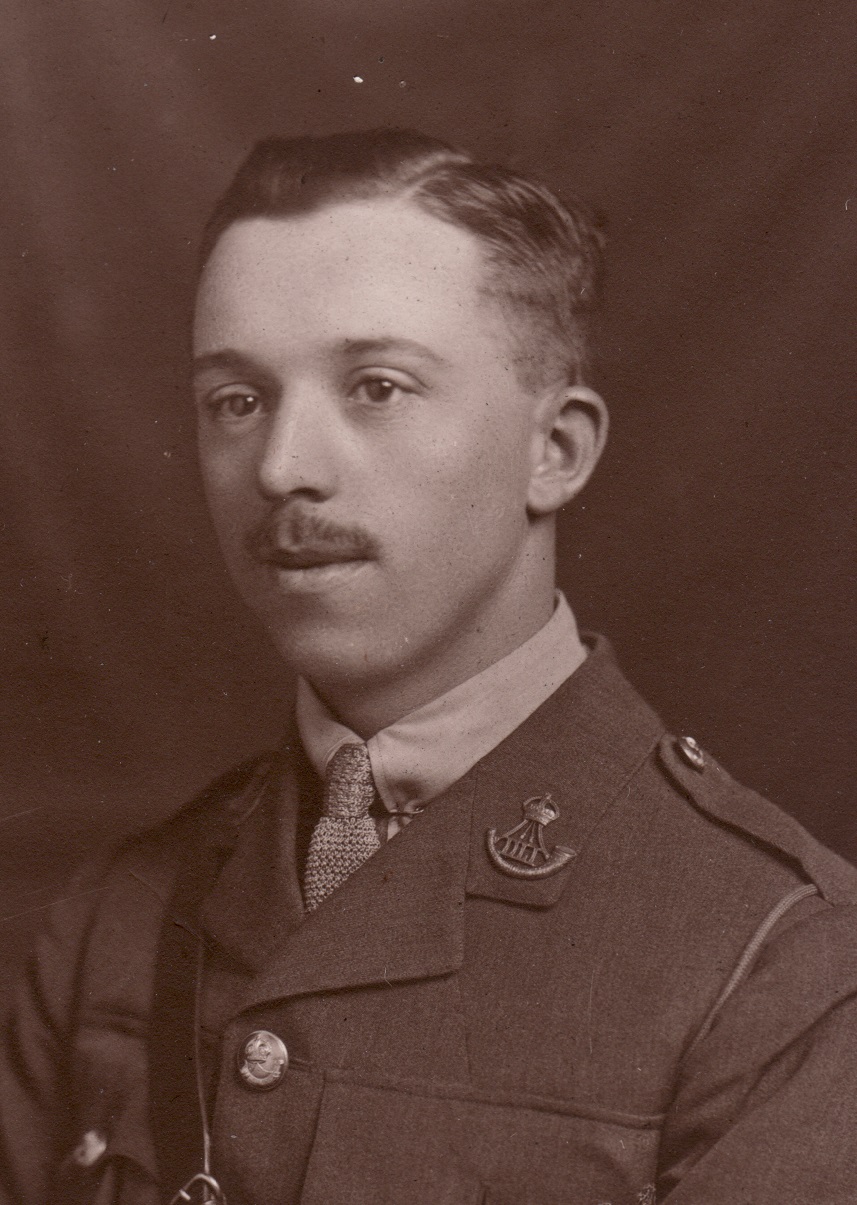 Frederick Youens
Born: August 1892 in High Wycombe* RGS: 1906 – 1911
Conflict: WW1 1914 - 17
Rank: 2nd Lieutenant
Killed in action: July 1917
Buried: Railway Dugouts Burial, Ground, Belgium
In July, 1917, Frederick Youens was fatally wounded in Belgium, just one month before his 25th birthday. A High Wycombe boy, he had made his mark at RGS, acting in school plays, as a prefect and as a member of the Debating Society. Youens had wanted to be a teacher before the war, and had been offered a scholarship to Oxford University. The outbreak of WW1 would change that.
Although he had already been injured, Youens went to help organise a Lewis gun team that was in disarray. An enemy bomb fell on their position and, when it did not explode, he picked it up and threw it over the parapet away from the gun team. Another bomb fell almost immediately in the same place. Again Youens picked it up in an attempt to save his comrades. Tragically, it exploded in his hand, fatally wounding him and some of those he had tried to save. His selfless courage rightly earned him the highest military honour, and a place in our own hall of fame.

Ian Fraser
Born December 1920 in Ealing and educated at
Conflict: WW2 1939 – 45
Rank: Lieutenant
Died December 2008
Buried Landican, Wirral, Merseyside
Awards: Victoria Cross, Distinguished Service Cross; Legion of Merit;
Ian Fraser died in 2008, at the grand age of 87, having lived a fascinating and successful life. The award of his VC, in July 1945, for an extraordinary act of gallantry at the close of WW2, is the culmination of wartime service characterised by dedication, courage and outstanding resourcefulness.
Ian Fraser commanded HM's Midget Submarine XE-3 in the successful attack on the Japanese heavy cruiser, Takao, in the Singapore Straits. The citation reads as follows: "The XE-3 deliberately left the believed safe channel and entered mined waters…for 40 minutes, XE-3 pushed her way along the seabed until finally Lieutenant Fraser managed to force her right under the centre of the cruiser. Here he placed the limpets and dropped his main side charge. The courage and determination of Lieutenant Fraser are beyond all praise. Any man not possessed of his relentless determination to achieve his object in full, regardless of all consequences, would have dropped his side charge alongside the target instead of persisting until he had forced his submarine right under the cruiser."
Not a man to rest on his laurels, Ian Fraser utilised his wartime experiences and achievements to set up and resource his own highly successful companies, Universal Divers and North Sea Diving Services.
The actor, Martin Delaney, played Ian Fraser in a TV programme, 'Victoria Cross Heroes', which was narrated in part by HRH Prince of Wales, and tells the story of Fraser's attempt to sink The Takao.