Musical Theatre
Musical Theatre plays a vital role in the RGSHW Music Department. Each year, we connect with local schools and theatre companies to gather the best cast possible for these performances.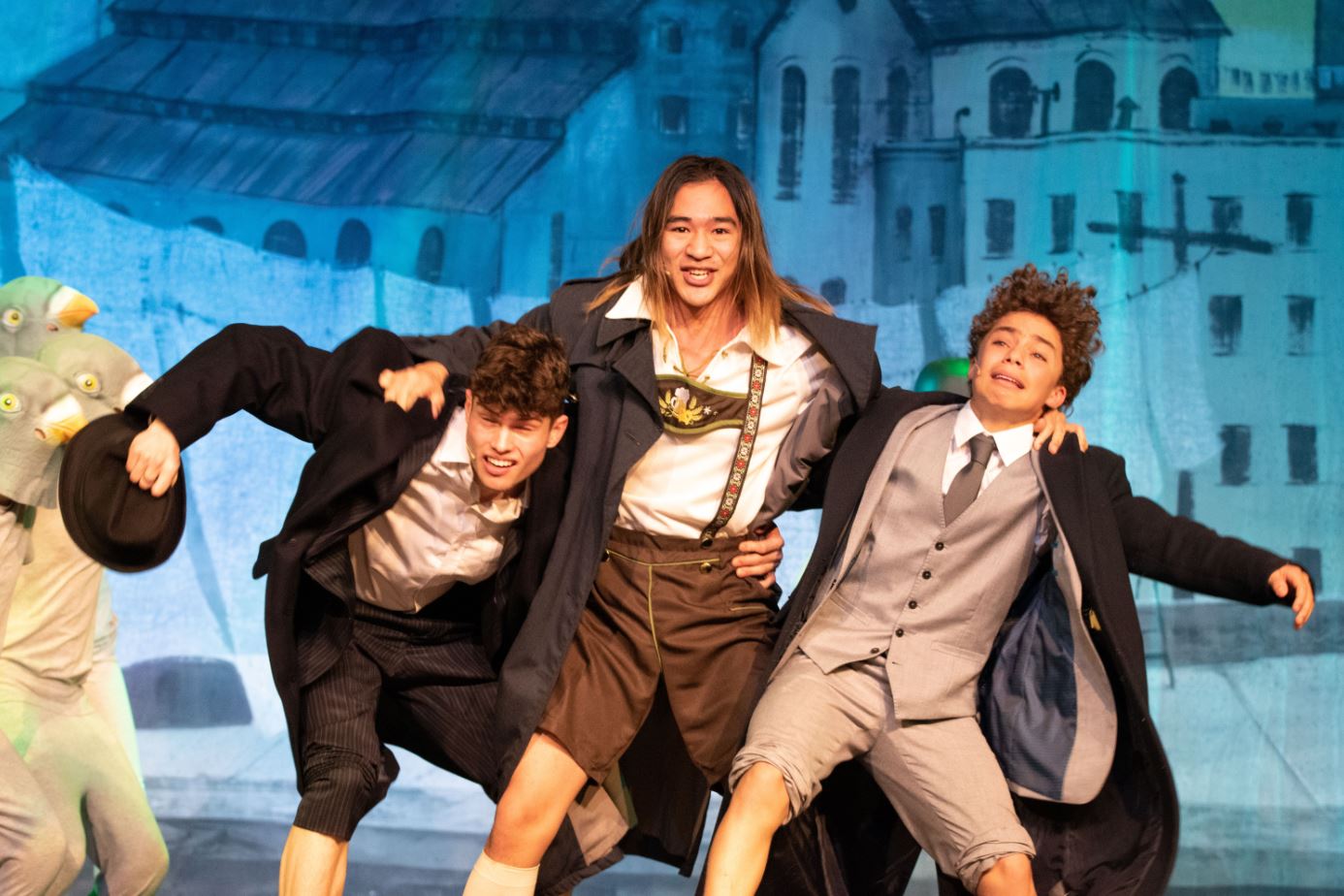 This Year - The Producers
"A down-on-his-luck Broadway producer and his mild-mannered accountant come up with a scheme to produce the most notorious flop in history, thereby bilking their backers (all "little old ladies") out of millions of dollars. Only one thing goes awry: the show is a smash hit! Follow the antics of Max Bialystock and Leo Bloom as they manoeuvre their way through finding a show, hiring a director, and raising the money. At the core of the insanely funny adventure is a poignant emotional journey of two very different men who become best friends."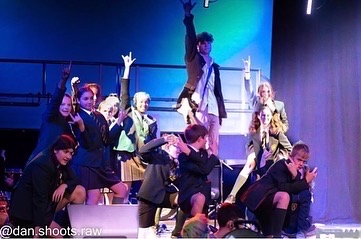 School of Rock
​"Based on the hit film, this hilarious new musical follows Dewey Finn, a failed, wannabe rock star who decides to earn a few extra bucks by posing as a substitute teacher at a prestigious prep school. There he turns a class of straight-A students into a guitar-shredding, bass-slapping, mind-blowing rock band. While teaching these pint-sized prodigies what it means to truly rock, Dewey falls for the school's beautiful, but uptight headmistress, helping her rediscover the wild child within."
If you would like to see a recording of this production, it can be streamed for a fee.

In The Heights
"Encounter the many colourful residents of Washington Heights -- a New York City neighbourhood on the brink of change. The scent of warm coffee hangs in the air just outside of the 181st St. subway stop, where a kaleidoscope of dreams rallies a vibrant and tight-knit community. At the intersection of it all is a likable and magnetic bodega owner who hopes, imagines and sings about a better life."
If you would like to see a recording of this production, it can be streamed for a fee.
West Side Story
"Love at first sight strikes when young Tony spots Maria at a high school dance in 1957 New York City. Their burgeoning romance helps to fuel the fire between the warring Jets and Sharks -- two rival gangs vying for control of the streets."
Les Miserables
"After 19 years as a prisoner, Jean Valjean is freed by Javert, the officer in charge of the prison workforce. Valjean promptly breaks parole but later uses money from stolen silver to reinvent himself as a mayor and factory owner. Javert vows to bring Valjean back to prison. Eight years later, Valjean becomes the guardian of a child named Cosette after her mother's death, but Javert's relentless pursuit means that peace will be a long time coming."