The Duke of Edinburgh's Award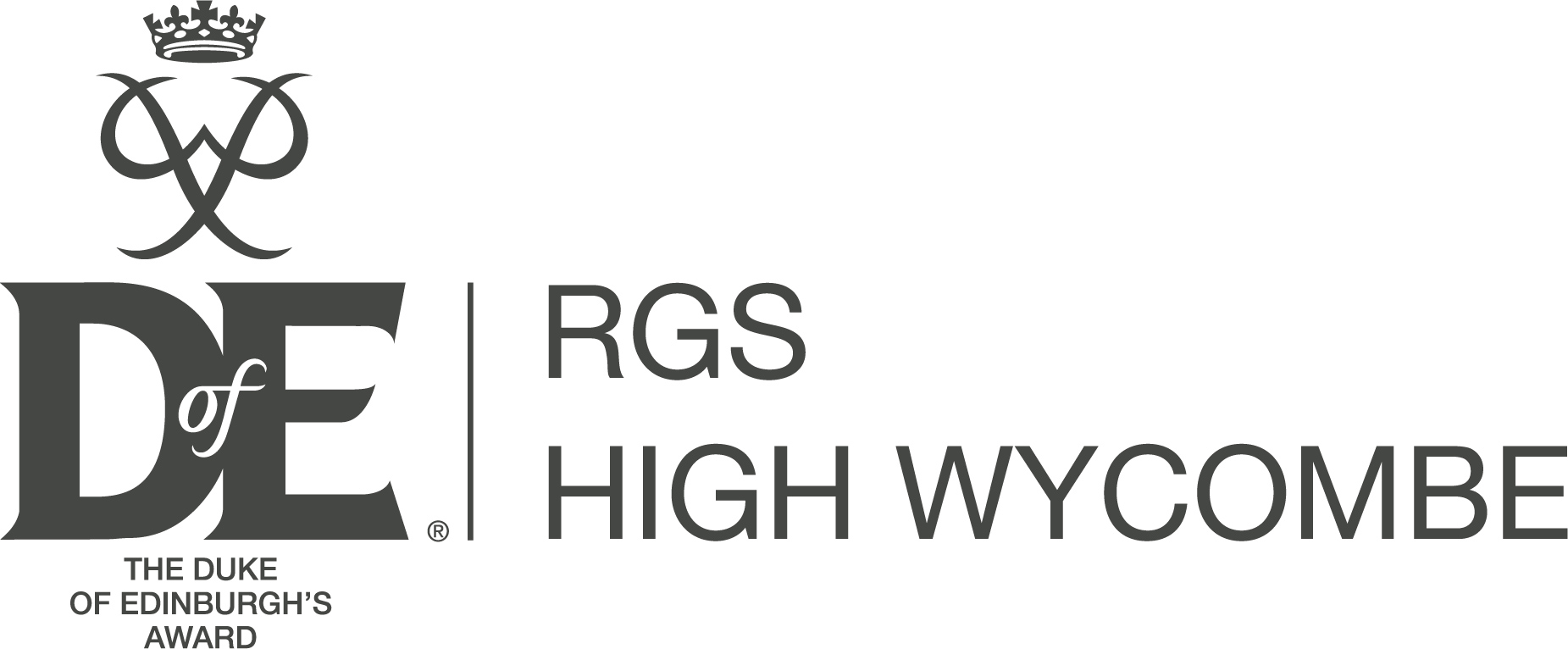 Contact us on: DofE@rgshw.com
Follow us on Twitter @RGSHWDofE

DofE
The Duke of Edinburgh's Award (DofE) is the world's leading achievement award for young people, recognised by employers and universities alike. It promotes personal development through participation in an enjoyable, challenging and rewarding format. RGS is proud to have successfully delivered the DofE to its pupils for many years. We have held an Independent Operating Authority License from the launch and became a Directly Licensed Centre (DLC) in June 2016.
RGS participants have the opportunity to progress through all levels of the award, learning and developing new skills along the way. Each level of the award has four sections to complete, Volunteering, Skill, Physical and Expedition. There is an additional section for Gold participants to complete, which is a one week Residential.
Pupils commence their awards as shown below:
2019-20
Bronze – Year 9
Silver – Year 10 & 11
Gold – Year 12 & 13
Over the last few years, there has been an increase in participation and completion numbers across all levels. Participants who complete the Gold Award are invited to a certificate presentation at St James' Palace, London.
Gold Residential Information
For your Residential section you need to undertake a shared activity or specific course with people you don't know, in a residential setting away from home and in an unfamiliar environment. Evenings are often as much a part of the experience as daytime activities.
This section offers a high degree of flexibility but it must be done with an organised group, registered charity or Approved Activity Provider. You must join it individually and not with an existing group of friends or as part of a school or youth group trip. You will be staying away – anything from an activity centre or camp to a boat or barge – but you cannot stay with friends or relatives.
You must ensure that your chosen activity will count towards your DofE. Check out the information below for guidance. You can choose to attend any residential activity as long as it meets the DofE's requirements and is approved by your Leader and Licensed Organisation.
Expeditions
Expeditions at all levels are organised by RGS and are undertaken in the Chiltern area at Bronze level and the Brecon Beacons at Silver and Gold level.
DofE App
If you're a participant undertaking a Duke of Edinburgh's Award, you are able to download the DofE app to start, manage and complete your programme. This is a convenient way to update eDofE as well as upload evidence and Assessors Reports. Available for free from the App Store and Google Play.
How to use the DofE App - YouTube
DofE App FAQs
If you would like further information about DofE, please call Mr Clatworthy on 01494 551404 or send an email to Mrs Henry. Follow us on Twitter @RGSHW DofE
Useful Information
Expedition Information