Start a Conversation on World Mental Health Day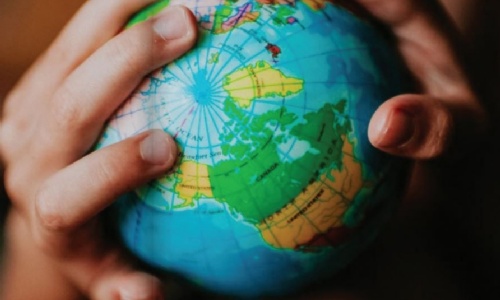 What's on our minds can be the hardest subject. So, what's on yours?
Every year we celebrate World Mental Health Day on 10 October. The theme for 2023, set by the World Foundation of Mental Health, is 'Mental health is a universal human right'.
World Mental Health Day is about raising awareness of mental health and driving positive change for everyone's mental health. It's also a chance to talk about mental health, how we need to look after it, and how important it is to get help if you are struggling.
Here at RGS we also want to help people feel much more comfortable with their everyday mental wellbeing and have the practical tools to support their friends and family. We were also successful in achieving Silver in the Carnegie Award for Mental Health in School.
On INSET day, we at RGS went through our own staff training this term with Dick Moore, who's son committed suicide. We heard his personal story and it touched us all. Dick will be visiting the school later in the year to talk to our Year 11 and 13 students.
Wherever you are in the world, here's to World Mental Health Day!
A Different Kind of Homework for Parents ....
Communication is one of the biggest issues when you have a teenager. Conversations can be fraught - they often feel as they're about to go ballistic - or worst of all, they're just non-existent. They seem to be a closed book, they don't want to talk and you don't seem able to coax them out of their shell.
And yet there are effective ways to open up a conversation, though you need to be sensitive, and self-aware, and genuinely interested in creating a dialogue rather than a chance to ram home what you think about an issue.
We enlisted the experts to find out how to converse better. What questions are good openers, and how do you take it from there? In a nutshell: less from you is very much more.
If you want to open up a subject is to use 'the third person in the room'. Instead of throwing down the gauntlet, find a commonality. Try to make sure it happens naturally, don't sit them down for a chat. One good way, is to have a conversation when you're in the car, making a meal, going for a walk.
Teenagers hate being put on the spot about the 'same old' - what are you enjoying at school, what do you want to do when you leave school, that kind of thing. Broaden it out and ask what other job they think you would of been better suited for. This will certainly be a topic of conversation for our Year 11s as they pick their A Level options as well as our Sixth Formers planning their next steps.
Why not ask what was the most surprising thing that happened to them so far. You may be surprised by the answer - it maybe something to do with a friendship or something that happened at school. It is a lovely way to reflect on their childhood and how it's impacted on the person they are now.
Open yourself up a bit, being honest about your own life and tricky times, mistakes and failings. The key is offering anecdotes rather than tell the tale for your own ends. The Acronym: Wait: Why am I talking. Don't rush to fill sentences; don't bombard them with your 'wisdom'. Give them space and leave yourself out unless helpful.
Why do you think that person is behaving like that? The aim is to think about what is going on beyond what is obvious. Whatever the answer, the next question is, 'What do you think is driving that?' Because behind the anger there is usually fear. Maybe someone has had a bad day and they need help rather than judgement.
How might life have been different if you'd been the oldest/youngest/middle child/had siblings? Even the teen who you think will never open up about anything will have an opinion on this one. In fact it doesn't matter what age you are, we would all take the bait.

Heads Together
Heads Together is a mental health initiative spearheaded by The Royal Foundation of The Prince and Princess of Wales, which combines a campaign to tackle stigma and change the conversation on mental health with fundraising for a series of innovative new mental health services.
Across six films in their #SoundOfSupport series, they paired up some of the biggest names in the football world and beyond to have candid, honest conversations about their mental health and the importance of supporting each other. Through these real conversations, the series aimed to help football fans, and men in particular, feel comfortable and confident in reaching out for support if they need it, and in showing support for their mates. Here is a selection of them.
In the very special final episode featuring The Prince of Wales and England manager Gareth Southgate, the pair discuss how Gareth has dealt with career setbacks and the impact that they had on his mental health. They also reflect on the effects of the pandemic on the nation's mental wellbeing, and the role football can play in encouraging more people to seek support.