Our Leavers of '22, Parents and Staff Remember Shiv Mistry (2015 - 2022)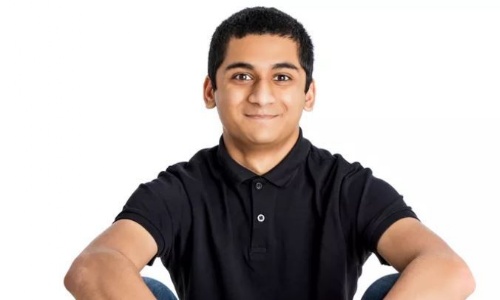 What a fine doctor he would have made.
It is the tradition at RGS to host a Year 14 Certificates Evening. This year, Shiv's family attended the event held on Tuesday 4 July. Shiv's younger sister Esha, lined up with our Leavers of '22 and collected his A Level certificates. The spontaneous, long applause said it all.
It was an opportunity for them and us to celebrate not only his outstanding academic achievements, which would have propelled him to Clare College, Cambridge, but also remember what a very kind, caring and humorous person he was. What a fine doctor he would have made.
Shiv's family have now raised nearly £12,000 in donations for the charity Anaphylaxis UK. They are also funding an app to help allergy sufferers when they are diagnosed. If you would like to donate to the gofundme page the family set up in his memory, click here.
We at RGS are very proud of Shiv, we shall always remember him.