Gala Burns Night
This event will take place between 7:00pm and 0:00am on 25/01/2020.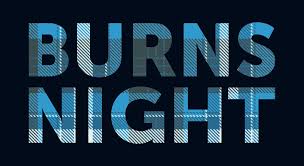 We bring a new event, a Burns Night, to be held on 25 January at Beaconsfield Golf Club. You do not need to be Scottish or like haggis or whisky to have a good time. Everyone needs something to look forward to in January so grab some friends and book a table (tables of 8) by going on to Little Box Office.
Many thanks for your continued support.
Fran Kucera
Friends of Rugby
Gala Burns Night Supper
 champagne reception
 3 course Burns supper plus digestif
 Stags and Grouse
 Auction
 MC and all the Scottish trappings
 Ceilidh band and dancing 
 Dress code: Scottish and/or swish and sparkly 
Menu
Starter:
Smoked Scottish salmon served with Melba toast, herb cream cheese and a cucumber, caper and onion garnish
Goat's cheese and red onion tart
Main Course:
Haggis served with neeps and tatties

Corn fed breast of chicken served with crushed new potatoes, stem broccoli, carrots and a wild mushroom and Madeira sauce
Dessert:
Wine trifle
Cranachan Pie
Wine List 
White Wine
Sauvignon Blanc Duc de Chapelle, France £19.50
Aromatic Sauvignon, typically grassy and zesty lemon and lime character. Exotic gooseberry and grapefruit flavours develop on a well balanced palate ending with fresh rounded acidity. Recently one of France's Top 100 Vin de Pays.
Gavi Tenuta Neiro, Italy £22.70
Made from Piedmont's native Cortese vines. The aroma is perfumed with honeysuckle and almond and the palate is beautifully balanced, finishing with a distinct bittersweet sensation.
Red Wine
Rioja Tempranillo Azabache, Spain £19.50
A vibrant unoaked and supple red, made exclusively from Tempranillo grapes grown in the dry Baja region of Rioja. This plummy, soft seductive wine exhibits typical Tempranillo character of red fruits and liquorice and finishes soft and rounded.
Malbec Altosur, Mendoza, Argentina £24.50
Aromas of intense ripe fruit, cherries, blackberries, blueberries and fresh plums, combined with spicy and floral hints. A wine of good intensity, concentration and long after taste.
Fizz
Prosecco Brut Borgo Col del Alto, Italy £22.50
Pale and delicate with a fine mousse and persistent bubbles. The clean fruity aromatic bouquet contains a hint of flowers, honey and apple leading to a well balanced, light and fresh palate.
Yauban Freeres Brut, Champagne, France £34.00
Medium bodied with apple and lemon fruit flavours and a classically yeasty style.