House Obstacle Course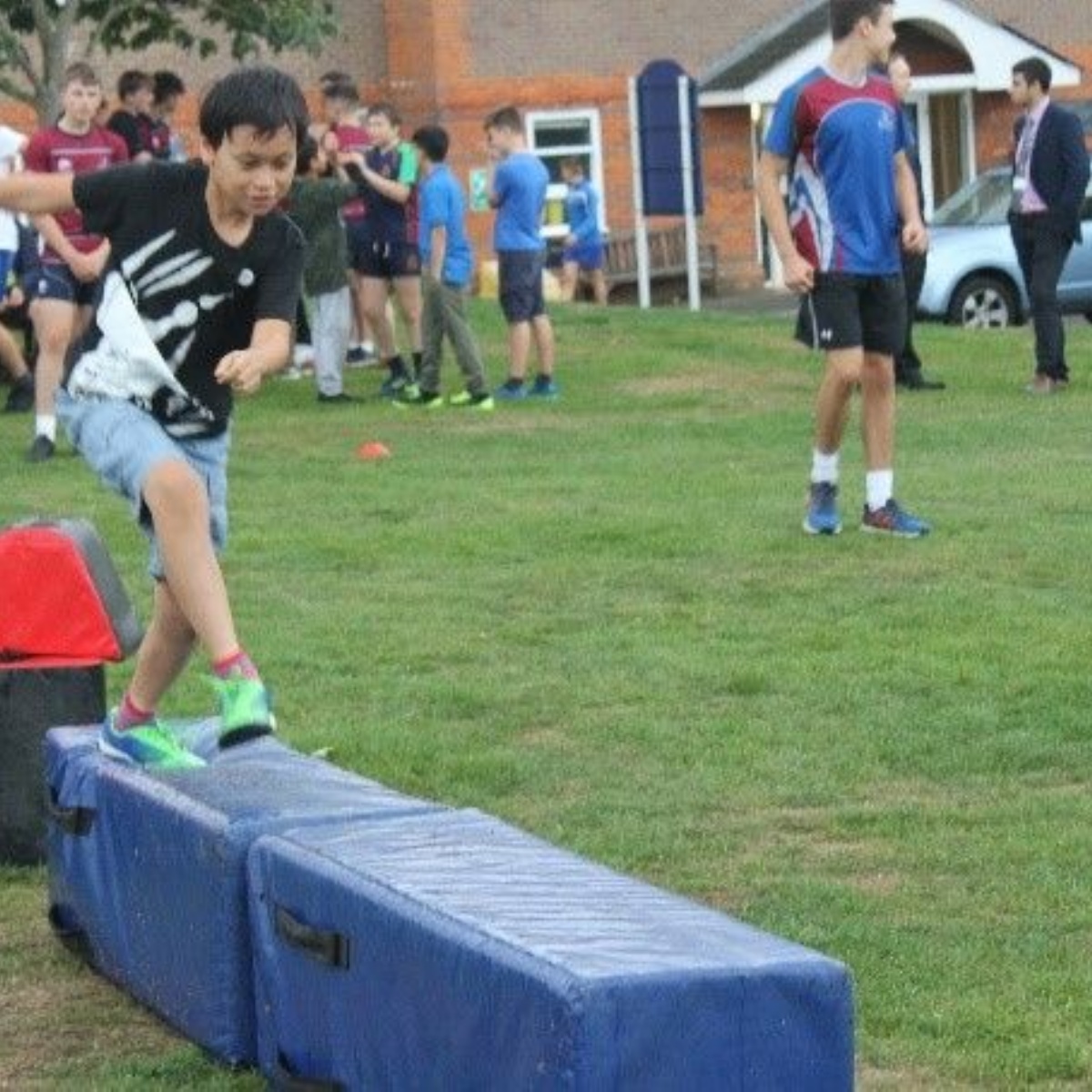 Early in the term we always have a House Obstacle Course. It's a great way for new students to let their hair down and get to know one another. It's a team event and run as a relay against the other tutor teams. Mr Scourfield's tutor group have been the reigning champions for three years…..First round however involved a big upset with the Head of Boarding's team going out in the first round. Mr Mullay and Mr De Kock's tutor group came out as the winners and were rewarded by winning the title, some well-deserved chocolate and the front of the dinner queue for our Evening BBQ.
The BBQ is our last one before the weather changes and we have to put the boarding BBQs away until the summer term. Hot dogs, burgers and chips a plenty. A great fare put on by our Chefs just as the weather started to turn, meant that we had to rush inside to eat. An ice-cream in the pouring rain was an interesting dessert and role on the summer when we get the chance to have a few more BBQs.
The obstacle course involves the Wall of Doom and boarders need the speed of a gazelle, the balance of a mountain goat and the fine motor skills of an elite sportsman. Great fun and some of our new Year 7 students were helped over the Wall of Doom by their team mates!