Mohsin (Biology)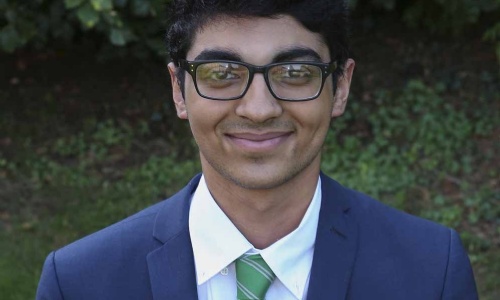 Year 13
Biology has been a subject I have thoroughly enjoyed since Year 7 and that enjoyment has only been amplified by studying it at A-Level. The A-Level course opens the floodgates and allows you to break through that surface level knowledge garnered at GCSE. I personally enjoy delving into the details of various biological mechanisms during lessons.
Biology is also a subject that greatly rewards further reading, especially at A-Level, and therefore the strong passion many pupils have for it. The biology department at RGS constantly encourage further reading through discussions during lessons and schemes such as a recommended reading list. The staff are also extremely supportive in student endeavours, whether that be recommending sites or journals to further your learning or taking the time to go through additional work completed by pupils. Beyond the classroom, student-led discussion groups provide another route for students to express their passion for the subject.
In my opinion, biology is the most exciting science due to constant novel research which means the fundamentals of the subject are continuously growing, providing intriguing lessons which will leave you eager to explore the subject outside the classroom.