Belonging, Mindset, and Mindfulness
For us, wellbeing means creating a culture of belonging, where we help shape mindsets and equip our boys to look after themselves both mentally and physically.
Creating a culture of belonging
We encourage every student to be actively involved in clubs, activities and sport from the moment they land at RGS. With opportunities from Fives to photography, sports from rock climbing to rugby, and societies like Warhammer and the eco-council, RGS has something for everyone. We offer nutritious food in the canteen, and plenty of opportunities for social interaction and fresh air. This all contributes to a balanced lifestyle and enhances a sense of belonging – whatever you want to belong to. All of the points mentioned above form an essential part of our students' health, including the importance of a good night's sleep, and enable them to perform to the best of their ability.
Growing mindsets
You will also know that the word 'health' includes our mental health. The students at RGS have high aspirations and want to work hard to reach their goals. From Year 7 our boys are taught how to develop a mindset to set goals and identify short term steps that are necessary to achieve them. From PE to Physics, our students are encouraged to overcome obstacles and cultivate a mindset that encourages vision, growth, and a can do attitude. Students learn to appreciate that whilst we might not have the skills or experience to reach a target right now, we can plan a series of small steps to lay foundations and build towards our vision.
Consider the opportunity to re-balance yourself
MBCT (Mindfulness Based Cognitive Therapy) Mindfulness Course for Sixth Form Students
Mindfulness is a well-researched effective means of alleviating stress, anxiety and depression, and promoting well-being, resilience and performance.
Combining a form of Eastern meditation with aspects of Cognitive Therapy, MBCT is a non-religious approach to developing a different relationship to stress and getting the most out of day-to-day living. Mindfulness is not a relaxation technique and a MBCT course is not a therapy group. The course will explore two elements within mindfulness: learning to 'be mindful' informally on a daily basis and learning specific 'mindfulness practices' which help to train the mind in focusing on our present moment experiences. In addition there will be some short CBT activities with a focus on managing symptoms of stress and building resilience as well as time to talk and reflect upon your experiences.
Past participants have ranged from Oxbridge candidates to musicians and 1st XV sportsmen, as well as those keen to get more out of life. This reflects the wider world where elite sportspeople, global leaders and top academics are adopting mindfulness as a means to promote the best version of themselves. This course is designed specifically for this age group and will be the fourth year we've offered it to students at RGS.
Useful apps for right now
Headspace, Insight Timer, Calm, Flourish: all have a good base of free and accessible material.
TED Talks
All it takes is 10 minutes
Tame your wandering mind
The Art of Stillness
Useful readings on MBCT/Mindfulness
Mindfulness Based Cognitive Therapy
BeMinful.co.uk
Chapter 3 "The role of mindfulness in Education" in the government

How can you learn mindfulness in ways that support your well-being? How can you build it into your busy schedule? How can you adapt what you've learned as your life changes? How can you keep learning and practicing?
For twenty years the University of Oxford has led the world in developing psychological approaches to mental health. We all know physical exercise supports physical health. There is a growing recognition that psychological therapies like cognitive-behavioural and mindfulness-based therapies can support our mental health. They are becoming more and more accessible in health services, schools and workplaces around the world.
Mindfulness in sport
Benefits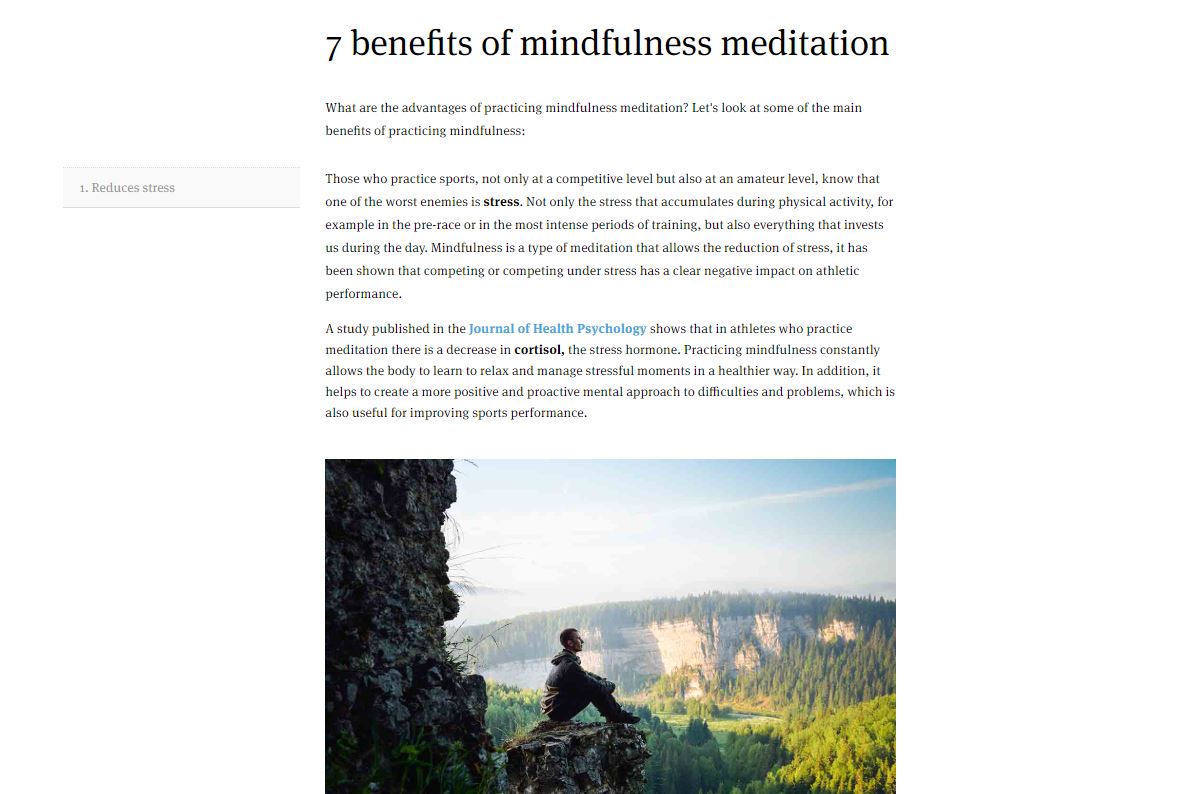 Mindfulness in sport - a very American website but provides some snippets of who uses this and what their experiences have been.
Performance Sport NZ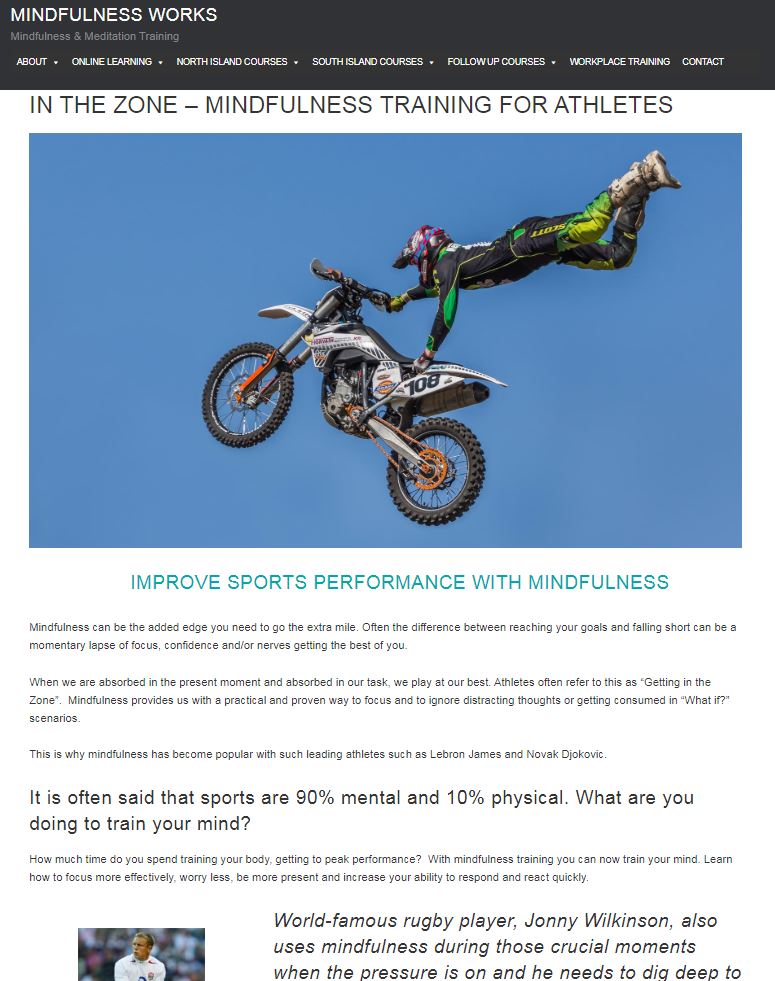 If you are struggling with mental health or have immediate concerns for you or someone you know, contact the following: