Welcome to RGSHW Rugby!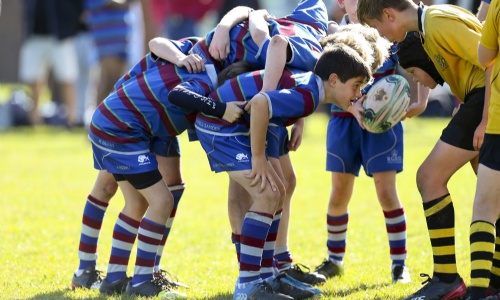 Find out more about us, our philosophy, training schedules, forthcoming events ....
Welcome and RGSHW rugby philosophy
At RGSHW, we strive to create an ambitious, engaging and challenging environment where every player, regardless of experience in the game, is given the time and support to maximise their potential on and off the field.
For us to be able to do this, we take a needs-centred approach to training and fixtures, allowing players to make their own decisions, learn from those experiences and have autonomy over their own development. The foundation of RGSHW Rugby is based around good behaviours; a strong work ethic, a positive attitude to learning, with a desire to seek mastery of the sport. These characteristics will be the foundation for their future development.
With RGSHW rugby, we see success as:
Enjoyment
Maximise every player's potential
Lifelong participation
Creating elite sportsman
Competition is at the core of everything we do, competing intrinsically to challenge ourselves consistently, competing with each other to bring the best out of teammates, as well as externally against some of the best schools in the country.
As parents, we welcome you at our games, supporting the players through their 7-year RGS rugby journey. Fixtures usually take place on a Saturday morning, running as many as 6 teams, so that wherever possible we can try and give every pupil the chance to experience the match day with their friends and teammates. I am looking forward to meeting you all on the touchline in September.
Training schedule and parent morning
After school training for all Yr7 pupils will be every Wednesday (3:45pm-5pm) and these will begin on Wednesday 15th September. The first Saturday morning training will begin on Saturday 18th September. The details for this are:
Meet time: 8:45am
Start time: 9am
Finish: 10:30am
Pitch: Nick Duncombe
We will also be looking to run a presentation for all parents alongside training on Saturday 18th September at 9am. This will also be held by Nick Duncombe pitch and it will give you a chance to ask any questions regarding RGS Rugby.
Year 7 Lead Coach & FRORGS Reps
Jack Burroughs is the Lead Coach for the Year 7 group. Jack's ability to form key relationships with the students and his patient approach to coaching means that he creates a superb environment for each pupil to fall in love with the game in their own time. Jack will be supported at each session with Luke Huelin (Head of PE & Level 3 RFU coach) and myself, as we see the Year 7 group as a hugely important squad.
Any logistical information that is sent out to the parents is usually done so via the year group reps. We look to have two reps per age group, so help with logistical communication and support in the organisation of our fundraising events. I am pleased to say that Teffany Fyfe (Mother of Year 7 & Year 10 pupils) has agreed to become one of the reps. You can contact Teffany on teffanyfyfe@hotmail.com and we are incredibly appreciative of her support. If you have any follow up questions that arise off the back of that information, these should be directed towards Jack Burroughs, job@rgshw.com and Luke Huelin, lah@rgshw.com.
Message from Francis Kucera, Chair, Friends of Rugby of RGSHW
On behalf of the Friends of Rugby of RGSHW committee (FRoRGS), welcome to the 2021/22 season. The past 18 months have been a time like no other and I hope you and your families are well and have survived the restrictions placed upon all of us.

RGSHW aims to be the best State school at rugby in the country. We play all over the south of England and the Midlands against the top independent schools such as Warwick, Bromsgrove and Whitgift.
The season got off to a great start last Saturday with pre-season games against St Paul's and Reading Blue Coat School. After a year of very little competitive rugby, it was great to see the boys back out on the pitch and parents supporting on the touchline.
For Year 7, the season gets off to a start on Saturday 18th September with rugby training.
FRoRGS is a group of volunteer parents who (i) help with communication between School and parents in relation to rugby and (ii) organise fundraising events during the year. Each year group has a representative and Teffany Fyfe has volunteered for the new Y7 (teffanyfyfe@hotmail.com). Teff knows what's involved with her older boy being in Y10 and many thanks to her for coming forwards. Teff is your first port of call for questions and queries and the channel of communication from School to parent. It is great to have two reps per year-group to spread the load so, if you are the parent of a keen rugby player and keen to get involved yourself, please let me know.
As to fundraising, in short, we need to raise around £60,000 a year to put on the current rugby programme. Many of our parents donate subscriptions to the rugby section at RGS. Annual subs are the second biggest revenue stream for FRoRGS after the Sportsman's Dinner (see below) and are essential to the rugby programme. Many donate by monthly direct debit but there are those who make annual payments. We will have a presentation to Y7 parents on 18 September where we will talk about this in more detail. Here is the link if you would like to donate
A separate message has gone out about our biggest fund-raising event of the year, the Sportsman's Dinner, which, due to several postponements for obvious reasons, we are holding at the beginning of the season rather than the end. Please come along if you can as it is a cracking evening and will get you into the swing of what being a rugby parent at RGS is about. Please feel free to come along on your own or in twos and threes and we will sit you with people in your son's form and year.
We have other events planned:
Comedy Night on 26 November 2021; Burns Night on 29 January 2022; Golf day in May 2022; and a Touch Rugby & Beer Festival in June 2022. Please put these dates in the diary and try to come along and support them.
If you have any issues or suggestions, feel free to go through Teff or contact me on rgshwfrorgs@gmail.com.
That's it from me, so all the best for the new season and the new school year!
Francis Kucera, Chair, Friends of Rugby of RGSHW
Jade Blake – Lead Physiotherapist
At RGSHW, we provide physiotherapy services that help support pupils of all ages at the school. We want to ensure our young athletes receive the highest level of care possible, with a coordinated approach to any rehab and robustness a pupil may need. Jade Blake is the Lead Physiotherapist at the school and she has a wealth of experience, having worked in the Championship with London Scottish Rugby, as well as supporting the GB Judo international squad.
Jade will be leading the medical care for all home block fixtures, linking the reporting and management of injuries with our Strength & Conditioning department. Jade runs her private clinic from the RGSHW gym centre, where she is able to treat pupils during the school day for a discounted price. This option is also available to the wider community outside of school hours. We are really pleased to provide this provision at the school and allow pupils and parents to take advantage of having such a high-level practitioner based at the school.
Sportsman's Dinner, Thursday 16th September, 2021
The Sportsman's Dinner is the RGSHW annual rugby dinner. Last year's postponed event is taking place on Thursday 16th September and we have David Flatman as MC, with world renowned referee Wayne barnes as the guest speaker.
We have reserved two tables for the new Year 7 parents, so if you are interested in purchasing tickets, please contact Teffany Fyfe,
teffanyfyfe@hotmail.com
. It will be great to see as many of you there as possible and a fantastic way to meet fellow rugby parents.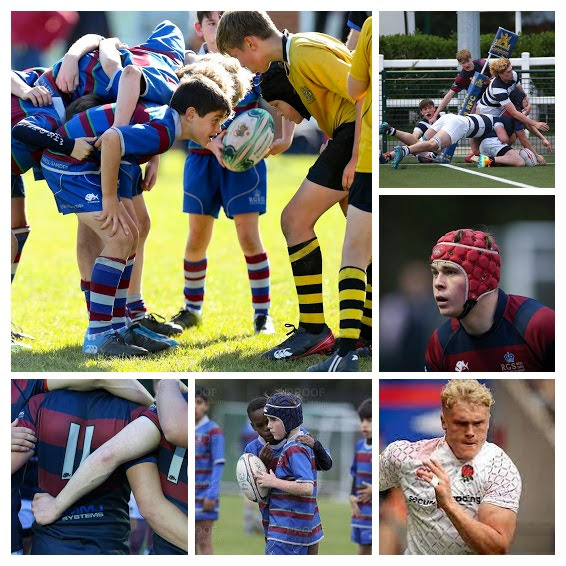 THE
Resilient
Grounded
Selfless
Honest
Work ethic
WAY